Hardware Development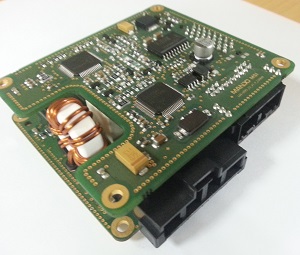 Automotive ECU
An Electronic Control Unit (ECU) is any embedded system in automotive electronics that controls one or more of the electrical systems or subsystems in a vehicle.
We are working on Automotive ECU which are mostly concerned with safety of vehicle and human life.
Brake , Steering , Suspension , ADAS , Electric vehicle ECUs are our major development areas.
We perform complete hardware development lifecycle which includes designing an ECU from a conceptual idea to mass production following ISO26262 functional safety process.
We have a complete team of expert engineers involved in concept design, circuit development, PCB development , Housing development , EMC & thermal analysis as well.
ECU Hardware Development
ECU HW development mainly focuses on Circuit development cycle. It starts from conceptualizing of hardware architecture to testing of DV samples to supporting in vehicle testing adhering to functional safety standards ISO26262.
Main Work Area
ECU Development
Hardware Architecture
Circuit design & BOM
System level simulation
Proto Sample development
Hardware Unit & Integration test
Hardware Validation
Create virtual car environment for ECU
Automate test cases for ECU Validation
Semiconductor Validation
Engineering Test
Fault Injection Test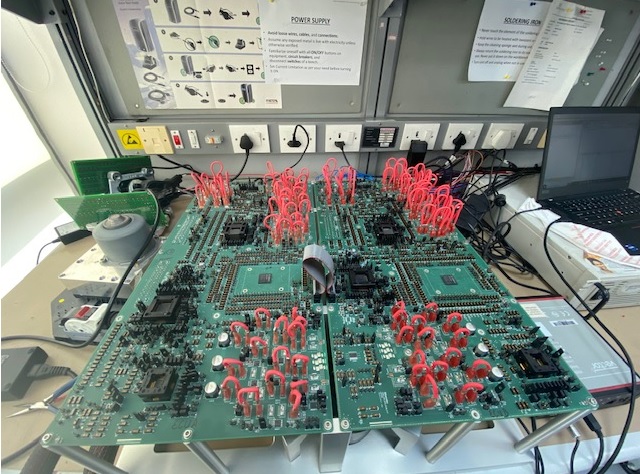 Fault Injection Test set up
Hardware Functional Safety
HARA – Analyze ASIL level
FMEA - Analyze safety hazards-RPN
FMEDA - Hardware architecture metrics
FTA - Random Hardware Failures-PMHF
Main Project
Brake System
Integrated Dynamic Brake
Integrated Dynamic Brake with Redundancy
Integrated Dynamic Brake with Parking Lock
Integrated Dynamic Brake with Park by Brake
2-W Electric System
Inverter ECU with 2.8kW, 9kW
Hub Motor design and analysis
Center Motor design and analysis
PCB Design
Upcoming Technology & Innovations
Electric vehicle
Working with MDK on EV vehicle ECU design for Fully & Hybrid Electric vehicles
System simulation of EV vehicle
semiconductor validation
Enhance vaidation capibity for high performance devices
Secure semiconductor reliablity technology
PCB Design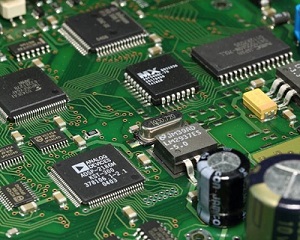 PCB Design
PCB Team co works with Global HL Mando subsidiaries (MDK, MSI, MRE) to make best in class PCBs. PCB is designed considering all Electrical (DFE, EMC/EMI, ESD), Mechanical (PCB 3D Model, Housing Interference), Thermal and Fabrication/Assembly (DFM, DFA) requirements.
Main Work Area
PCB Design
Mass Product Design based on Automotive Environments
Compliance to IPC and Automotive standards
Global HL Mando PCB Specs
PCB 3D step modeling
Rigid-Flex, Ceramic, Embedded PCB Design
Library Database Management
Electronic parts creation and update
Centralized Database Management
Parts Mechanical and Electrical information
PCB Verification
DFM Verification
DFE Verification
CAM Verification
PCB trace current carrying capacity calculation
PCB Fabrication
Assembly Data
CAM Data
Stencil Data
ICT JIG Data
Main Products
Mass Product PCB Design
Brakes (MoCi, ESCi, IDB, EMB)
Steering (CEPS, REPS)
Suspension (SDC, SCU)
ADAS (DCU, SPAS, PCU)
Advanced PCB design
Gate Diver, Logic Card
Integrated Deisgn (MoC+SDC, MOC+ABS)
Low Cost Design ( MoCi Next Generation, RCU)
Robot & Parking Platform (48V Robots)
EMC Analysis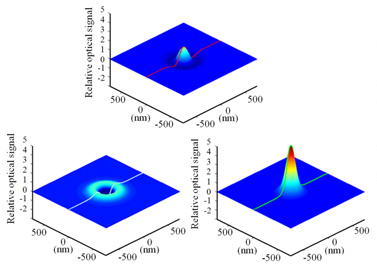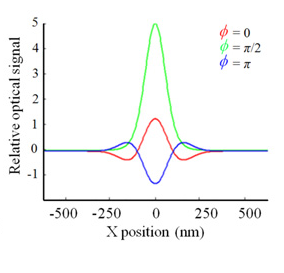 EMC Simulation
The increase in electronics activity has posed potential electromagnetic interference (EMI) hazards for sensitive electrical and electronics equipment used in many areas.
EMI/EMC analysis in the development process of the product / system in order to identify critical issues and fix them in the beginning. Our EMC team engineers bring strong knowledge in SI theory and expertise in simulation tools to Analyze various SI/PI issues like reflection due to impedance mismatch, crosstalk, signal attenuation and PDN noise, including conducted & radiated emission noise. The analysis is carried out in pre and post-layout analysis. EMI/EMC includes project execution experience of building concepts of EMI/EMC, EMI source, Automotive Standards (CISPR25), Control Techniques, Measurements and providing competent EMI/EMC design solutions, and optimization early in the development cycle.
Main Work Area
Signal Integrity Analysis (SI Analysis)
Power Integrity Analysis (PI Analysis)
Conducted Emission Analysis
Radiated Emission Analysis
Parasitic RLGC Extraction
Radiated Immunity/Susceptibility Analysis
Upcoming Technology & Innovation
Conducted Immunity/Susceptibility Analysis
Transient immunity & Transient emission
Thermal Analysis
Thermal Simulation
Thermal Analysis team is responsible for Thermal, CFD, Thermal Stress analysis of ECU and Motor design. Aim is to improve heat dissipation performance and reduce the risk of failure due to temperature rise.
Main Work Area
Thermal analysis of ECUs at component level, PCB level and system level.
CFD analysis to check fluid flow
Thermal-stress simulation to check failure of the system due to stress generated by temperature
Electro-thermal simulation
Upcoming Technology & Innovation
Electro-thermal simulation
Thermo-mechanical simulation
Thermal simulation of battery management system
Housing Development
ECU Housing
Stress on pcb assembly
Housing design team is responsible for design of ECUs exterior case or enclosure used to protect an interior mechanism, including motor housing & its components. Aim is to optimize design to reduce weight and cost of the product as per the market trend.
Main Work Area
Housing Design
3D architecture of ECU housing and Motor parts such as rotor, stator, magnet, shaft, core, housing, terminal, etc
Detailed drawings to describe each part structure for the manufacturing
2D drawings
PCB mechanical interference check
Selection of the material based on the application
Design validation based on the manufacturing process and material
Upcoming Technology & Innovation
Burst analysis due to pressure
Topology optimization.
Creep test for plastic assemblies
ECUs Structural Analysis
Housing stress & Strain analysis
Deformation analysis
Vibration analysis
Shock & drop test analysis
Achievements
Achievements
Participated in Halla Future day in 2019 & 2020
Black Box (2019) : Got 4th position award at Global HL Mando
V2V Communication System : Appreciated by Global HL Mando Selection Team
Developed Simulators for ECU testing
SDC Simulator
MHI Simulator